About Sue Wakeling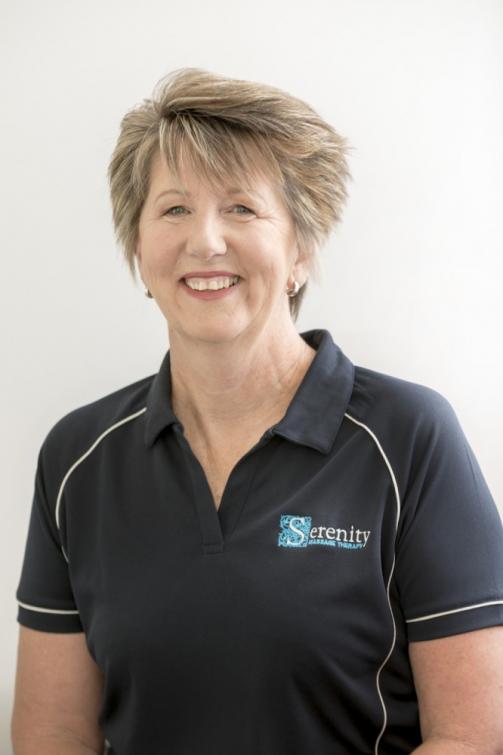 Qualifications
Diploma in Therapeutic & Sports Massage
Certificate in Sport and Health Massage
Certificate in Lithos Therapy
Certificate in Massage Modalities
Certificate in Manual Lymphatic Drainage Level 1 & 2 (Hands On Institute of Lymphatics Ltd)
Certificate in Myofascial Cupping Therapy
Certificate in the fundamentals of Myofascial Release Therapy
Current First Aid Certificate
Registered Member of Massage New Zealand
https://www.massagenewzealand.org.nz/
"I am the proud owner of Serenity Massage Therapy.
I am a professional, experienced massage therapist who has been massaging since 2007.
I am an active person with a sporting background who enjoys going to the gym, walking, yoga and gardening.
I am passionate about improving the well-being of clients and, as a qualified teacher; I am keen to empower each person with the ability to improve their personal lifestyle through education. I am keen to help clients understand exactly what they can to do help themselves. I want to help them to get to know how their body works and develop body awareness.
From my teaching background I bring an ability to communicate effectively with a wide range of people. I wish to honour and respect each client's needs and have a strong desire to make a difference to their lives. Helping others is what gives me great pleasure. I feel great satisfaction to see a client walk away with a smile on their face."