About Lydie Tournier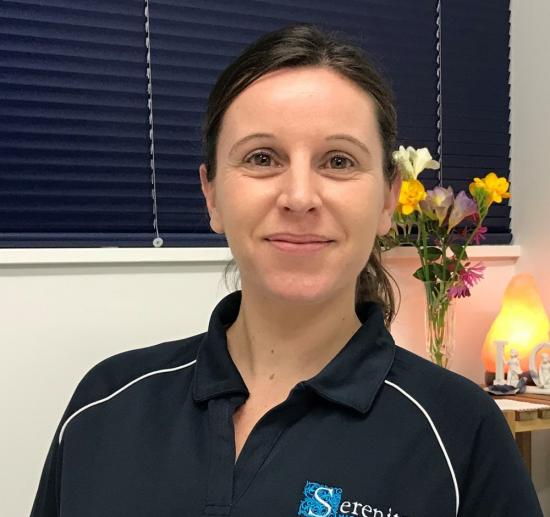 Qualifications
Certificate in Orthobionomy
Certificate in Manual Lymphatic Drainage Level 1 & 2 (Hands On Institute of Lymphatics Ltd)
Certificate in Pressure Point Therapy
Current First Aid Certificate
"Hello, Bonjour,
I would like to introduce myself- my name is Lydie Tournier, I am originally from France.
I have lived in New Zealand for some time now, starting in the South Island, then moving to Hawkes Bay and am now loving this region.
My story with Massage Therapy is a true passion story.
After over 10 years of Gymnastics as a child and then a teenager and doing many diverse sports and sporting activities, I have found myself in need of simple yet crucial changes to help with back pain management and then maintenance.
Coming to live and settle in New Zealand was the first step of my life-changing plan.
While working hard in the vineyards I had the most fortunate encounter with a Japanese Shiatsu – or Pressure Points – Master. It was love at first touch. I have then had the even more fortunate opportunity to train for over a year in Pressure Points Massage Therapy and soon developed an absolute fascination for the very same techniques that had helped me with my body realignment through soft tissue massage.
After over 8 years of practicing in my own business in the South Island and then overseas, my love for Aotearoa called me back. It was time to come to the beautiful, sunny Hawkes Bay.
I am beyond delighted to join the A team at Serenity Massage Therapy in Taradale, Napier.
I specialise in therapeutic massage that targets body re-alignment through using a gentle touch. My focus can be on re-setting muscle imbalances resulting from either occupational overuse or injuries. I like to work with postural correction to help relieve tension or imbalances and aim for long lasting results.
I also specialise in Manual Lymphatic Drainage- if you are experiencing some swelling, retention of fluids, inflammation or would like a detox.
I am a caring therapist who is passionate about making a positive difference in people's lives."