About Lucretia Reuelu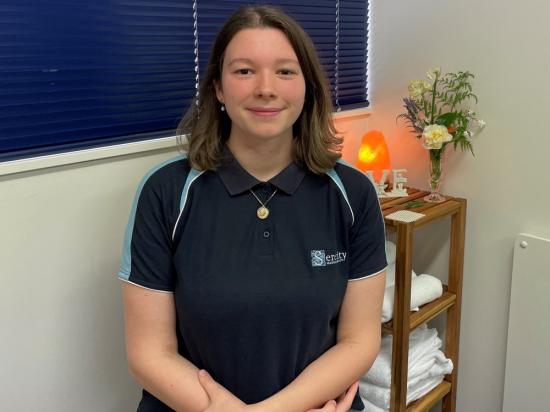 Qualifications
Training towards Diploma in Wellness and Relaxation Massage at EIT (due to be completed end 2021)
Will be training towards Diploma in Therapeutic & Sports Massage at EIT (in 2022)
"Hi, my name is Lucretia.
I am an ambitious massage student with a love for learning new things, and have complete confidence in what I bring to the table at Serenity Massage.
I am originally from Auckland and have come to Napier to settle down and build a life for myself in the beautiful Hawkes Bay. I am currently studying wellness and relaxation massage at the Eastern Institute of Technology. I chose a career in massage because it allows me to connect with people in a caring and helpful way.
I have a great fondness for learning about what makes people tick, and with this I hope to compose beautifully relaxing experiences for anyone who walks through my door.
Massage is something that has stood out to me as one of the most healing and self-caring activities that someone could experience. Massage can not only be used to rehabilitate, but also to bring awareness and appreciation to one's entire wellbeing."